Community Details
Community Amenities:
»
Amenity Center
»
Neighborhood Pool
»
Playground
Schools: Allen ISD
»
Cheatham Elementary - walking distance!
»
Curtis Middle
»
Allen High
Parks/Recreation:
»
Day Spring Nature Preserve
»
Allen Station Park
»
Connemara Nature Preserve
Golf Courses:
»
Ridgeview Ranch Golf Club
»
Twin Creeks Golf Club
»
Chase Oaks
»
Tournament Players Club at Craig Ranch
Entertainment/Culture:
»
Collin County Center for the Arts
»
Allen Civic Ballet
»
Allen Philharmonic Symphony
»
Don Rodenbaugh Natatorium
»
Allen Event Center
Medical:
»
Presbyterian Hospital of Allen
»
Medical Center of McKinney
»
North Texas Medical Center
Shopping:
»
Allen Premium Outlets
»
The Village at Allen
»
The Village at Fairview
»
Watters Creek Shopping Center
»
Stonebriar Centre
Nearby Freeways:
»
75
»
121
»
George Bush Turnpike (190)
»
Dallas North Tollway
»
Allen TX
The master planned community of the Landings of Kittyhawk is abundant in amenities, surrounded by mature trees and conveniently located off Highways 75 and 121. Located just west of Highway 75 and south of Highway 121 on Stacy Road in Allen TX, homeowners will enjoy a wonderful combination of quality, style and easy accessibility to popular entertainment, businesses and retail centers. Located in one of the fastest growing areas in the metroplex, the Landings of Kittyhawk is the perfect setting for those working in Allen TX, Frisco, Plano and McKinney. Here you are just 15 minutes from Fortune 500 companies such as EDS, Dr. Pepper, Frito-Lay and JCPenney. Forbes ranked Collin County as #14 in their Top 20 Best Places to Raise a Family and Allen TX as their #19 Best Places to Move. Allen TX was also named #2 for
Best Places to Live
by Money Magazine.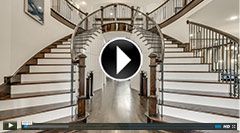 Directions / Map
From 75, Exit Stacy Road and go west. Turn left on Douglas Ave just past Watters Rd into The Landings of Kittyhawk.
Map Link
|
Print Directions
click image to enlarge